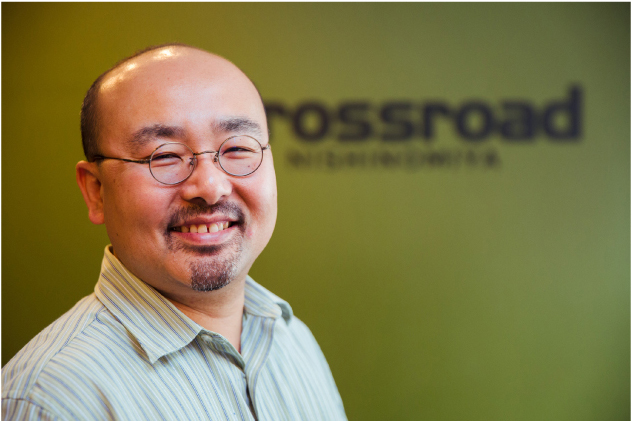 Fumikazu Chito (Fumi) has been the head pastor at Crossroad since its foundation.
He was born and raised in Osaka. People describe him as "very friendly and approachable." 
Although he was raised in a Christian family, he did not pursue a personal relationship with Jesus until he was 20. That was when he started to go to Kobe Bible Fellowship (the church that would eventually send out the Crossroad church planting team) and dedicated himself to Jesus.
He learned various things there, such as servant-leadership and the basics of healthy church management. He served as a worship leader and pastor for the singles ministry. During this period he developed a passion and a desire to build a healthy functioning church. 
He studied sociology at Kwansei Gakuen University. The theme of his final thesis was "Why healthy Christian churches are necessary in our mass-consumption society."
His hobbies are: reading books (the Bible, Christian books, which he reads like comics, and also leadership & business-related books...), music (guitar and piano), and bass fishing (be warned: he will exaggerate the size of the fish to you!).
He and his wife Michiko got married in 1998, and have two teenagers, a boy and a girl. His family is his greatest joy in life.